> The Watersons > Lal Waterson
Songs of Lal Waterson
(15 February 1943 - 4 September 1998)
performed by herself, The Watersons and others
1972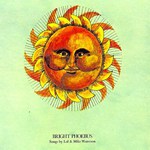 Lal and Mike Waterson, Bright Phoebus, LP, Trailer LES 2076, 1972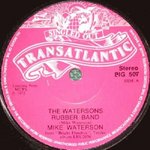 Lal and Mike Waterson, Rubber Band / Red Wine and Promises, single, Transatlantic BIG 507, 1972
1977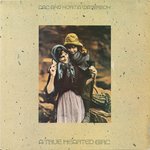 Lal and Norma Waterson, A True Hearted Girl, LP, Topic 12TS331, 1977
1994
Various Artists, No Masters (Voice), CD, No Masters NMCD4
1996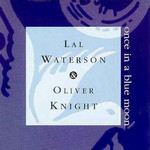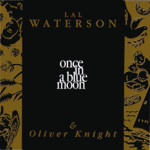 Lal Waterson & Oliver Knight, Once in a Blue Moon, CD, Topic TSCD478, 1996
1999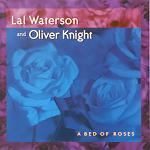 Lal Waterson & Oliver Knight, A Bed of Roses, CD, Topic TSCD505, 1999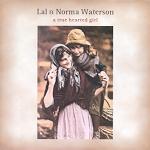 Lal and Norma Waterson, A True Hearted Girl, CD, Topic TSCD507, 1999
2000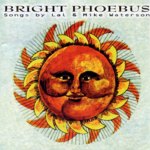 Lal and Mike Waterson, Bright Phoebus, CD, Trailer/Leader LESCD 2076, 2000
2013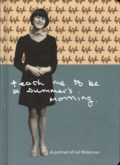 Lal Waterson, Teach Me to Be a Summer's Morning, book w/ CD, Fledg'ling FLED3095, 2013
Cover versions of Lal Waterson's songs
2002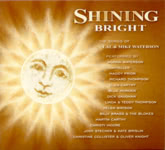 Various Artists, Shining Bright: The Songs of Lal & Mike Waterson, CD, Topic TSCD519, 2002
2007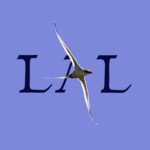 Jo Freya's Lal Waterson Project, Lal, CD, No Masters NMCD27, 2007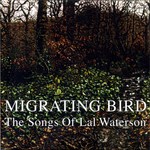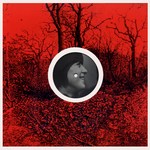 Various Artists, Migrating Bird: The Songs of Lal Waterson, CD/EP, Honest Jon's HJRCD31/HJP40, 2007
Anne Briggs, The Time Has Come (1971)
An earlier version of Fine Horseman than on Bright Phoebus. In her notes, Anne Briggs writes: "Lal Knight has written a number of songs - this is the first of hers that I heard. I'd like to sing all the songs she's written, but better still I'd like to hear her sing them herself."
Dave Smith and Judy Dinning [of Lucky Bags], Waiting for the Change (1983)
Silly Sisters, No More to the Dance (1988)
Barbara Dickson, Dark End of the Street (1995)
Dick Gaughan, Redwood Cathedral (1998)
reissued on Dick Gaughan: The Definitive Collection (2006)
Lucky Bags, Delight in Disorder (1998)
Erica Smith, Erica Smith (2001)
June Tabor with the Creative Jazz Orchestra live at the Purcell Room, London, 4 October 1998 on her anthology Always (2005)
The Owl Service on their EP Wake the Vaulted Echo, (2006), on The Pattern Beneath the Plough, Parts 1 and 2 (2011), on Garland Sessions (2012),, and on the anthology The Inner Octave (2011)
Tinkerscuss, Mythago (2007)
Lisa Knapp on Music and Migration III (2013)
Promise & the Monster, Feed the Fire (2016)
Tony Capstick, Tony Capstick Does a Turn (1978)
June Tabor live on The Best of Mountain Stage Volume Two (1991)
Grace Notes, Red Wine & Promises (1998)
Tinkerscuss, Mythago (2007)
Offa Rex, The Queen of Hearts (2017)
Karen Tweed & Ian Carr, Fyace (1997)
This is a cover version of the Altisidora tune, not the words.
The Unthanks, Here's the Tender Coming (2009)
Freya Federation, Freya Federation (2000)
Christine Collister, Songbird (1999)
James Yorkston & The Big Eyes Family Players, Analogue Catalogue Sessions (2009)
The Woodbine & Ivy Band, Sleep On Sleeping On (2015)
Salt Fare, North Sea on Chumbawamba's album Readymades has a vocal sample of Lal Waterson and Oliver Knight from Some Old Salty.
A live version sung at Cropredy 1999 by Maddy Prior, Jacqui McShee, Simon Nicol, Dave Pegg and Chris Leslie is on Cropredy - The Best and the Guests, the bonus CD of Free Reed's Fairport unConventioNal (2002)
Simpson · Cutting · Kerr, Murmurs (2015)
Grace Notes, Anchored to the Time (2001)
Other Songs by Lal Waterson
Norma Waterson, Norma Waterson (1996)
Debra Cowan, Greening the Dark (2019)
Jackie Oates, The Joy of Living (2018)
Lisa Knapp, Hidden Seam (2013)
The Watersons on Hard Cash (1998)
Jo Freya, Female Smuggler (2008)
Christy Moore, This Is the Day (2001)
Freya Abbott Ferguson, Get Well Soon (2011)
Norma Waterson, The Very Thought of You (1999)
Acknowledgements
Many thanks to Green Gilman who did most of the research. Garry Gillard also thanks Hilary Denham.