> Folk Music > Records > The Barley Mow
The Barley Mow
The Barley Mow
Songs From the Village Inn
Various Artists

EMI/HMV 7EG 8288 (EP, mono, UK, 1957)
EMI/HMV 7EGM 8288 (EP, mono, New Zealand, 1958)
▼ show all details
▲ hide all details
Recorded by Peter Kennedy under the auspices of the English Folk Dance and Song Society
Tracks
Side 1
Bob Roberts Still I Love Him (Roud 654; TYG 33)
recorded at The Butt and Oyster, Pinmill, near Ipswich, Suffolk
Edgar Button: Blow the Candle Out (Roud 368; Laws P17)
recorded at The Eel's Foot, Thebberton, near Leiston, Suffolk
Harry Cox: The Foggy Dew (Roud 558; Laws O3; G/D 7:1496)
recorded at The Windmill, Sutton, Norfolk
Side 2
Cyril Poacher w/ chorus: The Nutting Girl (Roud 509; G/D 7:1475)
Jack French w/ chorus: The Barley Mow (Roud 944)
both introduced by the Chairman, 'Wickets' Richardson; recorded at The Ship, Blaxhall, near Woodbridge, Suffolk
All tracks trad.
> Folk Music > Records > The Barley Mow
The Barley Mow
The Voice of the People Volume 26:
The Barley Mow
Various Artists

Topic Records TSCD676D (CD+DVD, UK, 12 May 2014)
Field recordings and a film made in Suffolk by Peter Kennedy in 1955;
Selected and presented by Reg Hall
▼ show all details
▲ hide all details
Astonishing field recordings and a film made in Suffolk by Peter Kennedy in the 1950s, a rich record of a community steeped in traditional song and singing.
As early as 1949, Peter Kennedy had begun making field recordings of traditional music in the West Country of England on his own initiative and at his own expense with a factory prototype tape recorder lent to him by a friend. During the time the recordings included in this CD/DVD collection were made, 1953-1956, Peter was working part-time for the EFDSS and part-time for the BBC, and in his free time he engaged in projects of his own and those he shared with Alan Lomax; although Peter undertook his own recording trips to Suffolk in 1952, he and Lomax did not meet up in Suffolk until 10 October 1953, to record singers at The Ship in Blaxhall, then onto Swefling the following day to record Harry List.
Peter had been keen to record traditional music and dance performance on film, and Lomax attended the first day of filming at The Ship in November 1955.
June 1956 saw Peter in the area again, this time recording Phoebe Smith, her neighbour Jim Baldry, Bob Roberts, Jumbo Brightwell and Edgar Button. With this wealth of recorded material, Peter laid the foundations for future research into a region rich in traditional music, dance and song.
Tracks
CD
DVD
Filmed in The Ship Inn, Blaxhall, mostly on 19 November 1955, but part of The Nutting Girl and some athmosphere shots were filmed on 10 December 1955. The film includes edited performances.
Here's A Health To The Barley Mow at the East Anglian Film Archive
Arthur Smith: Good Luck to the Barley Mow (Roud 944)
Cyril Poacher: The Nutting Girl (Roud 509; G/D 7:1475)
Wickets Richardson: Fagan the Cobbler (Roud 872)
Bob Scarce: General Wolfe (Roud 624)
Step-Dancers & Fred Pearce: Pigeon on the Gate
> Folk Music > Records > The Ship Inn at Blaxhall
Other records from The Ship Inn at Blaxhall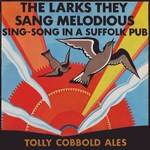 Various Artists, The Larks They Sang Melodious, LP, Transatlantic XTRA 1141, 1974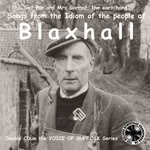 Various, Songs From the Idiom of the People of Blaxhall (Voice of Suffolk Vol. 10), CD, Helions Bumpstead NLCD10, ca 2000, recorded in 1964-5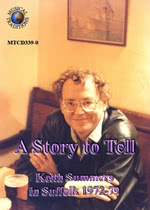 Various Artists, A Story to Tell, Keith Summers in Suffolk 1972-79, 2 CD, Musical Traditions MTCD339/40, 2007