> Folk Music > Records > The Elliotts of Birtley
The Elliotts of Birtley
The Elliotts of Birtley
A Musical Portrait of a Durham Mining Family
The Elliott Family

Folkways Records FG 3565 (LP, USA, 1961)
Transatlantic Records XTRA 1091 (LP, UK, 1969)
Smithsonian Folkways FW03565 (CD/download, USA, 2007)
▼ show all details
▲ hide all details
Recorded in 1961 by Ewan MacColl and Peggy Seeger;
Folkways design by Ronald Clyne;
Folkways photograph by Hayward Smead;
Transatlantic cover by Brian Shuel
Liner notes (PDF) at Smithsonian Global Sound
Musicians
Reece Elliott,
Jack Elliott (brother of Reece),
Em Elliott (wife of Jack),
John Elliott (son of Jack and Em),
Pete Elliott (son of Jack and Em),
Doreen Elliott (daughter of Jack and Em),
Len Elliott (son of Jack and Em),
Kit Elliott (wife of Len),
Alan Elliott (son of Reece),
Brian Henderson (husband of Doreen),
Bill Elliott (son of John),
Pat Elliott (wife of Pete),
Malcolm Henderson (brother of Brian),
Tess Stobbert (friend of the family)
Tracks
Side 1
Nancy Grey and Betsy Grey (Roud 3490) (medley)
Family History / How Much Has Tha Gettin' - How Much Have You Got? / My Father Died a Month Ago (Roud 8248) / Salvation Army Free from Sin (Roud 16288) / Mary-Ann Teacake (Roud 21916) / Pit Lie Idle (Roud 8249) / Come Up and See Your Grannie (Roud 21916) / Look on the Wall and You'll See a Big Spider (Roud 21900) / I'll Tell My Ma When I Get Home (Roud 2649; Henry H48e) / Henry My Son (Roud 10; Child 12; G/D 2:209; Henry H814) (medley)
The Three Welshmen (Roud 283; G/D 2:283) / Old Johnny Booker (Roud 19111) / Billy the Bob (Roud 236) - The Cutty Wren - Hunting of the Wren / The Sucking Pig (Roud 8083) / My Mother Says I Never Should (Roud 13187) (medley)
Finger games, hand warming games, children's street songs, skipping and ball-bouncing games, taunts, chants, etc.
Side 1
Anecdotes, local history, pit poetry, the depression,
Our Gudeman (Roud 114; Child 274; G/D 7:1460; Henry H21ab)
Pit-lore, Big Hewer legends, tales, anecdotes / The Celebrated Working Man (Roud 3486) / Little Chance (Roud 3485)
Miner's wit and humour, jokes, local tales, parodies / The Collier's Rant (Roud 1366)
> Folk Music > Records > Jack Elliott of Birtley
Jack Elliott of Birtley
Jack Elliott of Birtley
The Songs and Stories of a Durham Miner
Jack Elliott (1907-1966)

Leader Records LEA 4001 (LP, UK, 1969)
▼ show all details
▲ hide all details
Plans were well advanced to make a record of Jack Elliott at the time of his death from cancer. This record, a memorial tribute to a well loved and greatly admired man, has been assembled from recordings made at folk clubs and on informal occasions.
Grateful thanks to John Alexander, Mr & Mrs Cecil Gill, Dr & Mrs Scott Iglis, Peter Knowles, A.L. Lloyd, Ewan MacColl & Peggy Seeger, Mrs Gwen Marchant-Polworth and Charles Parker from whose tapes these recordings were selected.
Produced by Bill Leader for the North East Federation of Folk Clubs;
Sleeve photograph by Douglas Baton
Musicians
Jack Elliott: vocals, jew's harp, mouth organ, banjo
Tracks
Side 1
Little Chance (Roud 3485)
Brokken Tanner / Jack's Choice jew's harp
The Unlucky Duck (Roud 22256)
Broom's Reel / Rakes of Mallow mouth organ
Lassie Would Ye Lo'e Me? (Roud 8313)
Silent Budgie story
Golden Slippers / Poor Black Joe banjo
The Blind Fool (Roud 114; Child 274; G/D 7:1460; Henry H21ab)
The Man With No Watch story
The Harrin's Head (Roud 128; TYG 31)
Side 2
Rap Her to Bank (Roud 1786)
Jowl, Jowl & Listen (Roud 3191)
Farewell to the 'Cotia (Roud 8312)
The Rowan Tree mouth organ
The Banks of the Dee (Roud 3484)
The Parable of the Lost Shekels
The Irish Washerwoman / Father O'Flynn mouth organ
The Old Man
On Yon Bottle Bank
Just Before the Battle Mother
My Old Man (Roud 240)
Stanley Market (Roud 3490)
Paddy McGinty's Goat / Highland Whisky / De'il Among the Tailors mouth organ
The Preacher and the Atheist story
In the Bar-Room (Roud 3486) jew's harp
All tracks trad. except
Track 3 poem by Walter Toyn, tune Jack Elliott;
Track 7a J.A. Bland;
Track 7b Stephen Foster;
Track 13 poem by "Jock" Purdom;
Track 22 Tommy Armstrong
> Folk Music > Records > The Elliotts of Birtley
Other records with the Elliotts of Birtley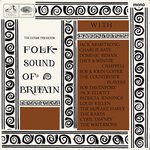 Various Artists, Folksound of Britain, LP, HMV CLP 1910, 1965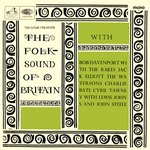 Various Artists, The Folksound of Britain: Northumbria / West Country, EP, HMV 7EG 8911, 1965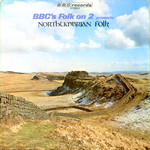 Various Artists, BBC's Folk on 2 presents Northumbrian Folk LP, BBC REC 118S, 1971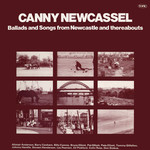 Various Artists, Canny Newcassel: Ballads and Songs From Newcastle and Thereabouts, LP, Topic 12TS219, 1972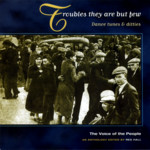 Various Artists, Troubles They Are But Few (The Voice of the People Vol. 14), CD, Topic TSCD664, 1998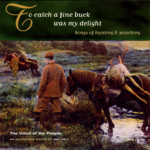 Various Artists, To Catch a Fine Buck Was My Delight (The Voice of the People Vol. 18), CD, Topic TSCD668, 1998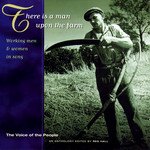 Various Artists, There Is a Man Upon the Farm (The Voice of the People Vol. 20), CD, Topic TSCD670, 1998