> Folk Music > Records > Jane Turriff: Singin Is Ma Life
Jane Turriff: Singin Is Ma Life
Singin Is Ma Life
Jane Turriff (1915-2013)

Springthyme Records SPRC/SPRCD 1038 (cass./CD, UK, 1996)
Jane Turriff was one of Scotland's legendary traditional singers. She was born in Aberdeen in 1915, the eldest child of Donald and Christina Stewart. The Aberdeenshire Stewarts are justly renowned as pipers, singers and fiddlers in the Scottish traveller tradition, but Jane also had a strong strain of Irish traveller stock and repertoire—her maternal grandmother was a Maguire from Ireland, and her mother's brother, Davie Stewart, travelled and sang extensively there.
First recorded in 1955 by Hamish Henderson at her home in Fetterangus, she had gained a reputation on the folk scene for her passionate ballad style, coupled with a powerful and beautifully controlled voice. She was equally famous for her renditions of music hall and country and western songs, delivered with equal conviction and power. All of these influences—the North East, the Irish, music hall, country and western—came together in Jane's singing styles.
Over the decades, she had featured on a few compilation albums. In her eighties, after forty years of being recorded by folklorists and enthusiasts from around the world, she at last had an album entirely devoted to her unique voice.
These tracks were selected—all with Jane's approval and perceptive ear—from nearly five hundred recordings of the more than one hundred songs in her repertoire, drawn from the School of Scottish Studies archive, the North East Folklore Archive, the private collection of Allan Palmer and from Peter Shepheard's Springthyme Records archive.
Recorded betwenn 1960 and 1996 at Jane's home in Mintlaw and at halls and hotels during Traditional Music and Song Association festival ceilidhs and concerts.
Musicians
Jane Turriff: vocals, harmonium [1, 13, 18, 21], accordion [3, 5-6], guitar [16]
Tracks
A Sailor Lad an a Tailor Lad (0.46)
The Bonnie Blue Hankie (Roud 378; G/D 5:1040; Henry H161ab) (1.53)
Dowie Dens o' Yarrow (Roud 13; Child 214; G/D 2:215) (6.23)
The Wings of a Swallow (Roud 13214) (2.00)
My Wee Doggie (Roud 23965) (4.38)
The Cobbler (Roud 23966) (3.17)
Rigs o Rye (Roud 985; Laws O11; G/D 5:1054) (4.15)
The Derby Ram (Roud 126; G/D 3:645; TYG 59) (2.13)
Not One to Welcome You Home (Roud 4793) (2.57)
Down by the Green Bushes (Roud 1040; Laws P2; Henry H143) (2.57)
Poor Little Joe (Roud 3111) (1.24)
The Boston Smuggler (Roud 261; Laws L16; G/D 2:260; Henry H691) (3.05)
Mill o' Tifty's Annie (Roud 98; Child 233; G/D 5:1018) (9.54)
Wi His Grey Baird Newly Shaven (Roud 362; G/D 4:815) (1.38)
The Rings Your Mother Wore (Roud 7372) (0.57)
Empty Saddles (Roud 23964) (0.55)
Barbara Allen (Roud 54; Child 84; G/D 6:1193; Henry H236) (4.23
What Can a Young Lassie? (Roud 1295) (4.36
A Braw Young Sailor Lad (Roud 5810; G/D 1057) (2.14)
Will the Angels Play Their Harps for Me? (Roud 23305) (2.37)
Bonnie Udny (Roud 3450; G/D 6:1089) (5.49)
The Rovin Ploughboy (Roud 2138; G/D 3:547) (2.32)
> Folk Music > Records > Jane Turriff
Other records with Jane Turriff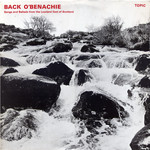 Various Artists, Back o' Benachie: Songs and Ballads from the Lowland East of Scotland, LP, Topic 12T180, 1968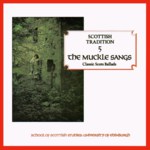 Various Artists, The Muckle Sangs (Scottish Tradition 5), LP, Tangent TNGM 119, 1975, CD, Greentrax CDTRAX9005, 1992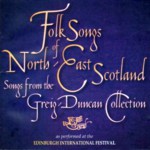 Various Artists, Folk Songs of North-East Scotland, CD, Greentrax CDTRAX5003, 1995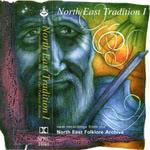 Various Artists, North East Tradition I, cass., Springthyme SPRC 1040, 1997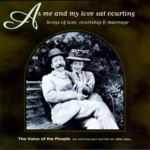 Various Artists, As Me and My Love Sat Courting (The Voice of the People Vol. 15), CD, Topic TSCD665, 1998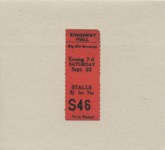 Various Artists, Root & Branch 2: A New World, CD, EFDSS / Impress RB02, 2000